This post may contain affiliate links. That means that if you click on a link and purchase something I recommend, I will receive a small commission at no extra cost to you. As an Amazon Associate, I earn from qualifying purchases. This helps keep my website up and running and is very appreciated. Thank you for your support!
Personal finance podcasts are a wonderful way to learn about money management. If you need a break from reading books and blogs on financial literacy, podcasts are a fresh way to learn lots of useful information.
The podcasts in this post go very deep into managing your personal finance. The topics in all these podcasts include:
retirement
savings
avoiding and getting out of debt
budgeting
mindset hacks
investing
side hustles
entrepreneurship
the stock market
mortgage
credit cards
cryptocurrencies
emergency funds
And so much more!
If all this sounds like exactly what you need to learn about, then the below 10 personal finance podcasts are going to be right up your alley.
Pin for later! 📌
10 Personal Finance Podcasts That Will Help You Reach Your Money And Mindset Goals
Redefining Wealth
Redefining Wealth with Patrice Washington is more than just a get-rich-quick podcast. The episodes vary from well-being, money mindset, leveling up, letting go of fear, and learning how to access your spiritual self.
You might be thinking that this podcast is a little strange to be on this list, but well-being and mindset are two essential factors in attaining wealth and becoming financially stable.
Patrice Washington has an incredible story herself, and her podcast often features inspiring guests. Definitely a must-listen-to.
Listen to Redefining Wealth here.
Millennial Money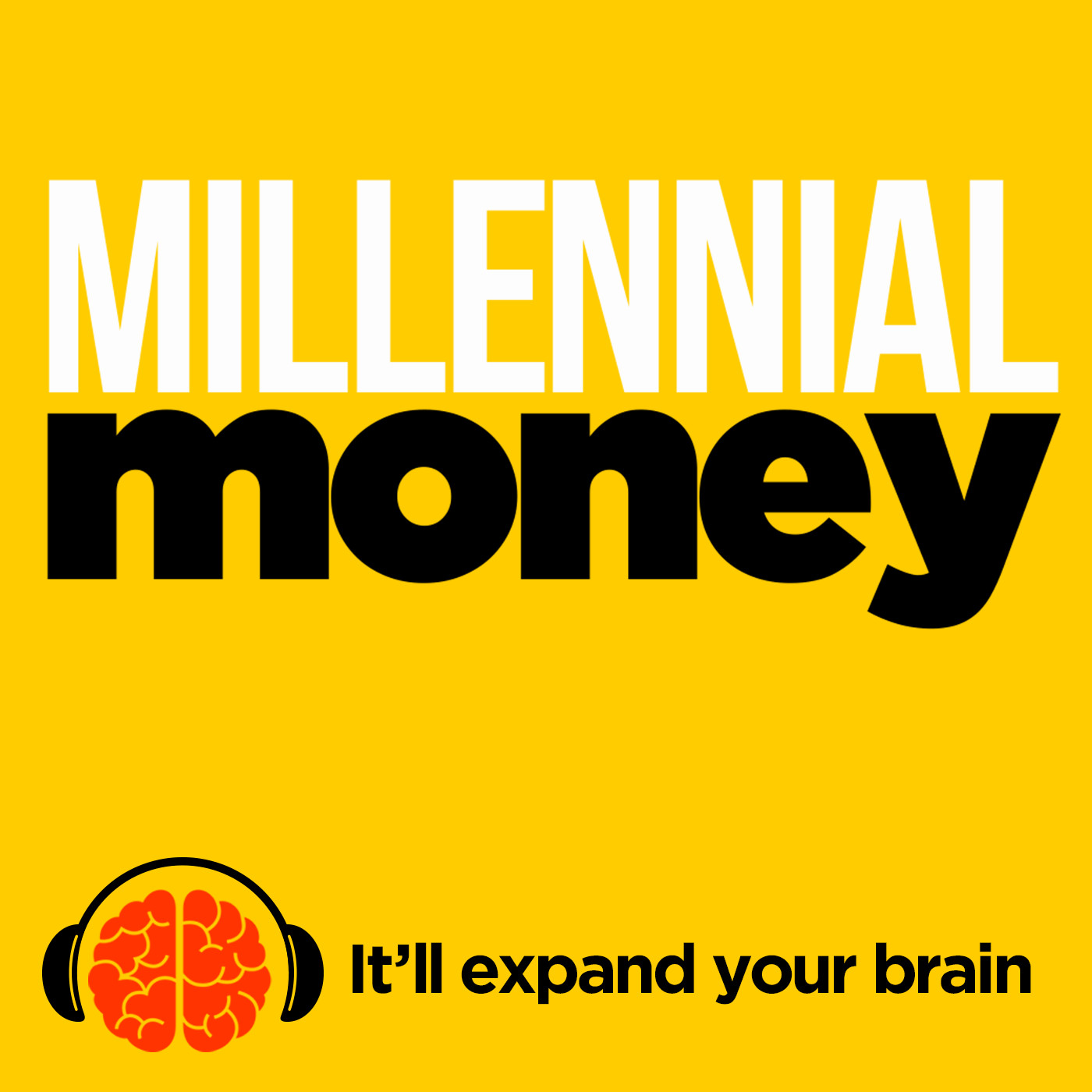 Another personal finance podcast I think everyone should listen to is Millennial Money. This show is both educational and entertaining and features many guests from who you can learn a lot.
The topics in this podcast range from investing in the stock market, effective saving tips, how to break bad money habits, the correct ways to budget your money, and money mindset hacks among many others.
Most of the episodes are 40 minutes long or less, which is perfect for someone like me who prefers to listen to a quick, but effective, episode rather than a long, drawn-out one. The tips are straight to the point and you'll learn a lot from each episode.
Listen to Millennial Money here.
More Money
The More Money Podcast is another informative personal finance podcast. There are endless episodes ranging from retirement, entrepreneurship, investing, securing the job of your dreams, and how to navigate adulthood while remaining financially savvy at all times.
Listen to the More Money podcast here.
His & Her Money Show
His & Her Money Show is a personal finance podcast I stumbled upon a few weeks ago and it's become one of my favorites very quickly.
Between the inspirational guests and their wide variety of topics surrounding money, you will definitely learn a lot about personal finance.
Their episodes include tips on how to buy a home, how to get out of debt and bankruptcy, how to save like a millionaire, and different ways to make money through various online businesses.
Listen to His & Her Money Show here.
Broke Millennial Finance
The hosts of the Broke Millennial Finance Podcast give solid advice on boosting your financial literacy. They use real-life scenarios and cover a whole range of topics to do with personal finance.
In this podcast, you can learn about credit cards and credit card debt, cryptocurrencies, investing, how to save and budget your money, how to get a mortgage and so much more.
Their episodes are usually quick and to the point and they really pack a lot of information in each short episode.
Listen to Broke Millennial Finance here.
Millionnaire Mindcast
The Millionaire Mindcast podcast is another informative personal finance podcast that incorporates hacks for all things money. management, mindset, and motivation.
The weekly episodes feature actual millionaire guests or inspiring people who have a thoughtful message to share with the listeners.
Each episode is filled with lots of wisdom, practical tips, and ways in which you can create your dream life through mindset work and working smart.
Listen to the Millionaire Mindcast podcast here.
The Dave Ramsey Show
If you're familiar with personal finance gurus, you might have heard of Dave Ramsey. He has helped millions of people around the world get out of debt and take control of their finances, and his podcast does just that.
The episodes of The Dave Ramsey Show include ways to set up an emergency fund, how to properly use credit cards, how to get out of debt, information on retirement, savings hacks, and so much more.
There are tons of episodes of this podcast out there already, and each one has a lot of gems you don't want to miss out on.
Listen to The Dave Ramsey Show here.
Money Girl's Quick and Dirty Tips for a Richer Life
Money Girl's Quick and Dirty Tips for a Richer Life is a show that offers, quick and easy tips on financial success, real estate, investment, credit, taxes, and much more.
Each episode is short and to the point, and the tips given in each episode will help you live a richer life through simple but actionable steps.
Listen to Money Girl's Quick and Dirty Tips for a Richer Life here.
The Side Hustle Show
The Side Hustle Show is perfect for aspiring part-time entrepreneurs. Side hustles are something that many people are considering and this show explores different avenues for side projects you can start.
You will learn all about how to make a side business through social media, websites, marketing, and so much more. If you've been looking for information on how to start a side hustle, this podcast will be perfect for you.
Listen to The Side Hustle Show here.
HerMoney with Jean Chatzky
Jean Chatzky's podcast is aimed at women and offers fun and useful information on all areas of money management. From retirement, avoiding debt, saving, retiring, side-hustles, and everything in between, this podcast has something for every woman.
In addition to everything to do with money, the podcast also has episodes on wellness and mindset which is a nice addition to all the money talk, since how you take care of yourself can impact your money situation.
Listen to HerMoney with Jean Chatzky here.
Conclusion
I hope you found some new personal finance podcasts to listen to. If you know any other podcasts you think offer valuable information on money management, leave them in the comments below.
Related posts you might enjoy:
7 LIFE-CHANGING FINANCIAL EDUCATION BOOKS
INVESTING FOR BEGINNERS FOR FITTER FINANCES
WHAT YOU SHOULD BE DOING RIGHT AFTER PAYDAY
12 GOOD MONEY HABITS TO START IN YOUR TWENTIES
20 CREATIVE WAYS TO SAVE MONEY YOU WILL LOVE
Reader Interactions